protect your Health
Download 20
Workouts For $1.00
Limited time Offer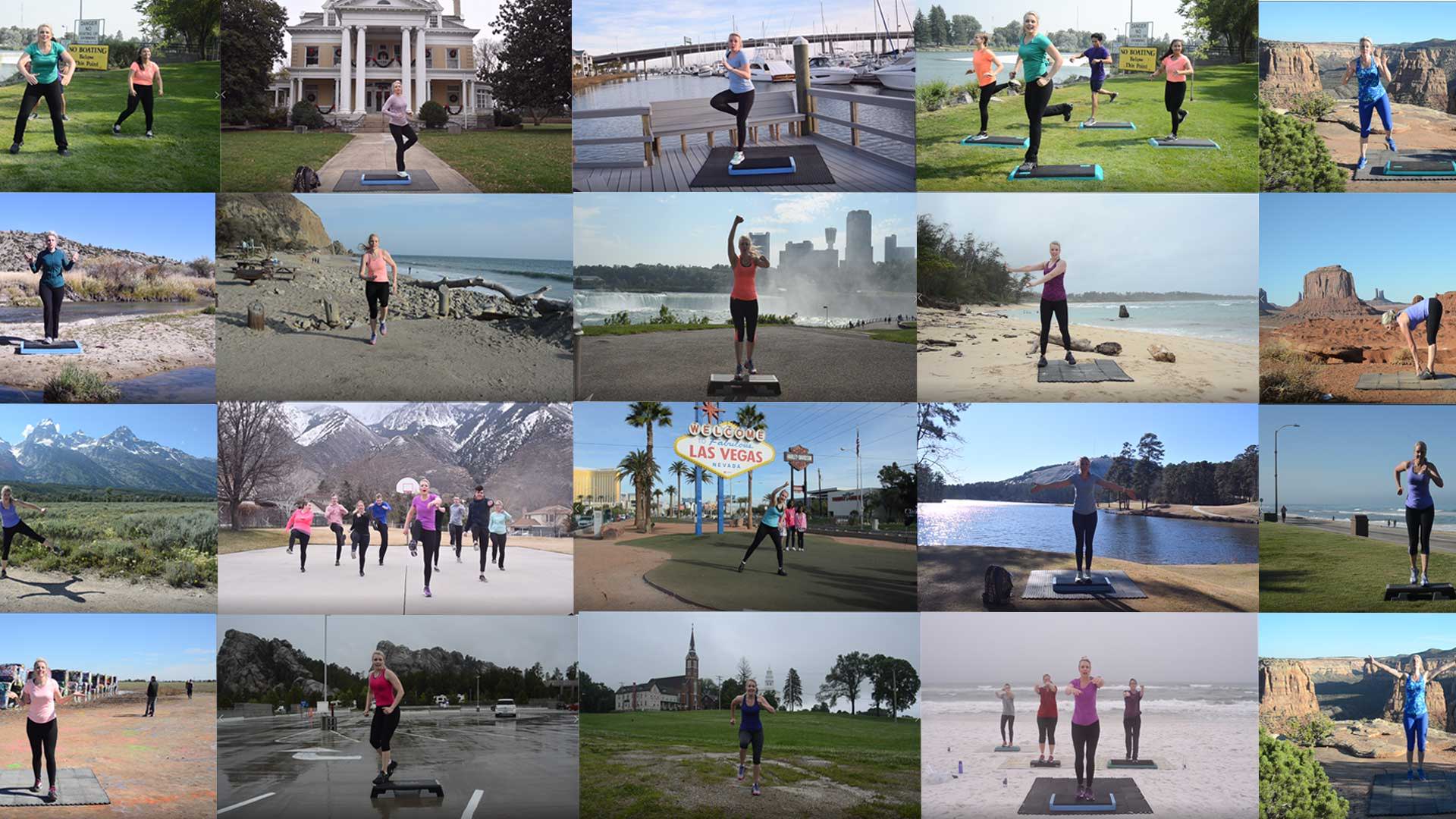 VOLUME 1 = ~600 Minutes of Cardio
Don't delay, act today. Your health is too important. Download Jenny Ford's first volume of 20 cardio workouts. Each workout is about 30 minutes long. That's 600 minutes of total cardio! From the snow capped mountains of Colorado, to Stone Mountain in Georgia. Volume one will feature the following states: Wyoming, California, South Dakota, Florida, Virginia, Georgia, South Carolina, New York, Colorado, Idaho, Texas, Nevada, Oklahoma, Arizona, Hawaii and Utah.
Jenny Ford is an ACE certified Health Coach and AFAA certified Fitness Instructor who has been featured in Shape, Glamour, Vogue, Elle and many other national fitness/beauty magazines and websites. A self-starter and mom of four boys, she has also overcome her own health challenges. Her inspiring leadership, warm demeanor and keen ability to connect with her audience allows her to share a strong message of the importance of taking care of ourselves so we can be there for the ones we love.
LOW IMPACT / HIGH INTENSITY
These low impact, high intensity workouts build rhythmic connections within the brain to deliver a total mind/body workout. March and Step Across America is an amazing way gain better focus when facing stress, anxiety and complex problems—and that's something we could all use right now!

Improve MUSCLE and strength in your CORE and lower body, giving you better control of your daily movements.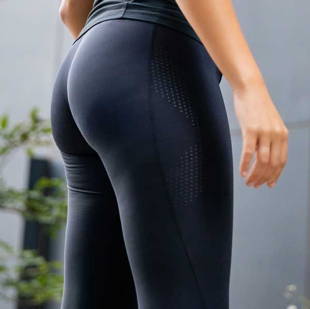 Tone and tighten the thighs, glutes, quads, and waistline, sharpening your curves.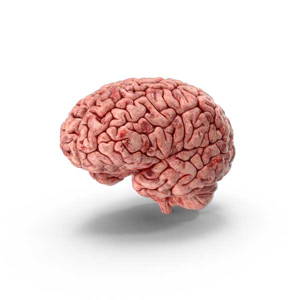 The rhythmic connection with the brain gives you a total mind and body workout that helps individuals deal with stress, anxiety and complex problems.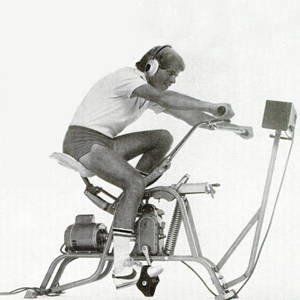 Step and Marching Are Not Mindless Workouts
Not much has changed in the world of mindless workouts. Avoid paying thousands of dollars and having buyers remorse. For $1.00 you can enjoy all the benefits of a total mind and body workout.
INSPIRING SUCCESS STORIES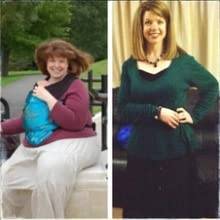 My name is Rebecca H. I am 41 years old. When I started doing Jenny's workouts I was amazed how toned I felt, as well as energized and motivated to keep going! I found her workouts easy to follow and uplifting. Thanks to Jenny and her amazing workouts I have been able to lose over 70 lbs in a year. I work out with Jenny 5 to 6 days a week. I feel like I'm working out with a friend. I can't thank Jenny enough for changing my health and changing my life!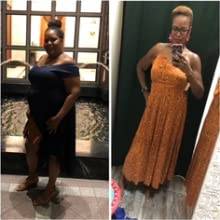 I started my journey in November 2017 after a health scare at 245 lbs, and I am now 154 lbs. I no longer take any blood pressure or diabetic medications. I always loved step aerobics, when I searched, you were the first one that popped up. I began walking 15 min. a day and increased it to 30 min. I then incorporated your step videos. The more I did the the stronger I got. Now I work out 5 days a week and do your step aerobics 3 times a week. You're videos and kind words keep me motivated. There are times when I just wanted to give up but then all of a sudden on cue I'd hear you say "you are strong" or "you have to take care of you", and it makes me push even harder.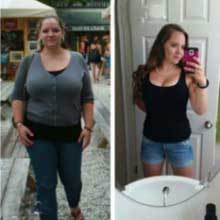 I just wanted to say thank you so much for your amazing step workouts. You helped me lose a total of 66 lbs! In 2012 I was over 200 lbs. Three years and two babies later I'm down 66 lbs!
Thank you, Tina Jo