We were buying beach towels at Walmart yesterday in Hawaii, and my second oldest son said, "Mom we need 6 towels." I reminded him, "No hon, we only need 5." It's these moments that pop up unexpectedly in life that take our breath away and remind us of our loss. For those who don't know, earlier this year we lost our oldest son who died by suicide. He was struggling terribly with emerging schizophrenia, which was new to us.
World-renowned Grief Expert David Kessler puts it so well: 'The reality is that you will grieve forever. You will never "get over" the loss of a loved one: you will learn to live with it. You will heal and you will rebuild yourself around the loss you have suffered. You will be whole again but you will never be the same. Nor should you be the same. Nor would you want to.'
Everyone suffers loss in this life, and as we each are learning to live with our losses and healing in the ways that help us heal, it's best to give ourselves so much grace and compassion. Even when we've put on weight, (like I have), or aren't managing to get as much done as normal. We can: offer ourselves, unconditional love, extreme patience, and complete acceptance.
This trip to Hawaii was a chance of a lifetime to connect to nature and heal as a family. We stayed busy playing and snorkeling on beaches, SUP, ziplining, ate lots of yummy foods, cried together, and visited a beautiful replica of a Buddhist temple.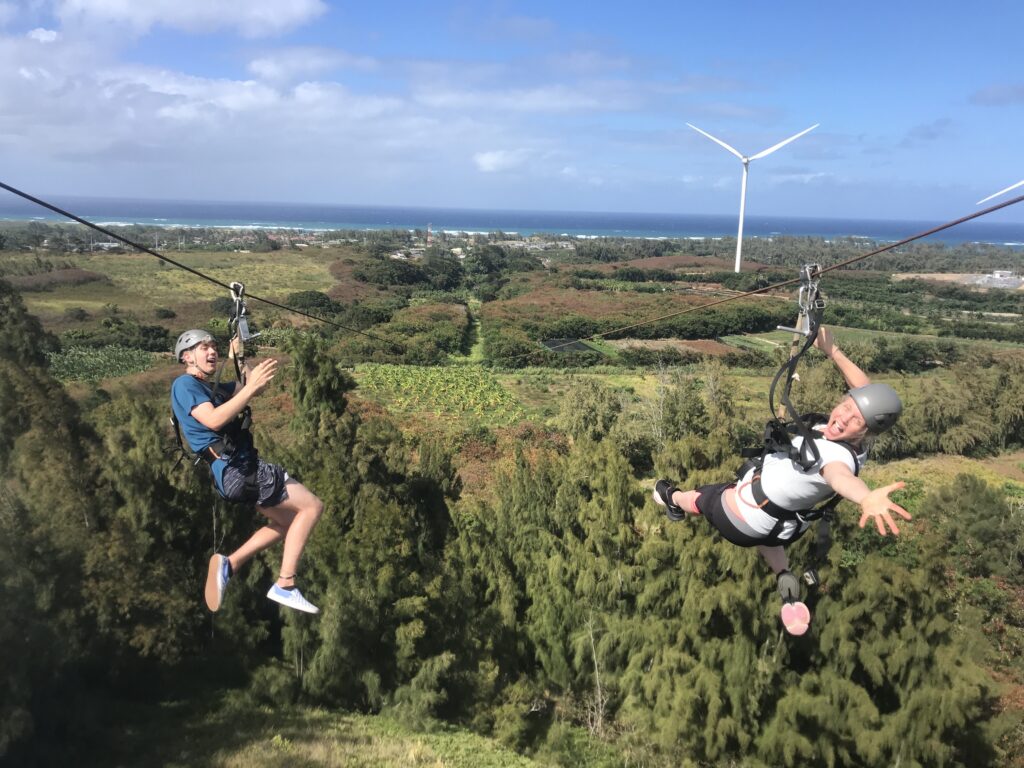 By a wonderful coincidence, my yoga trainer, Denise Druce who runs her yoga school called Yoga Assets, was also in Hawaii at the same time holding a Yoga Teacher Training. We met up and talked and she received our family with her beautiful open heart.
We also filmed a beginner yoga practice series of three sessions that will be released in the new year. Hawaii was the perfect backdrop to film yoga and take some time to heal. Can't wait for everyone to give them a try at Freedom.Fit. Check out the first one here.
Sending everyone so much love! Please take care of yourself when life gets difficult. Appreciate this community so very much! What are some things that you do to take care of yourself through tough times? Would love to hear!